Wrought Iron Palace Gate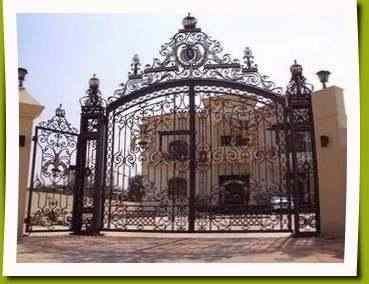 Our steel palace gates can last for many decades in the Gulf's climate.
DUBAI Iron custom metal gates are designed for most royal palaces in upto 1 to 2 months on advance order. The iron palace gates in ferro battuto hot forged steel which is SUPERIOR to developer fitted cheap cast iron gates using scrap aluminum.